4 April, 2016
Syrniki baked in the oven (cheese cupcakes)!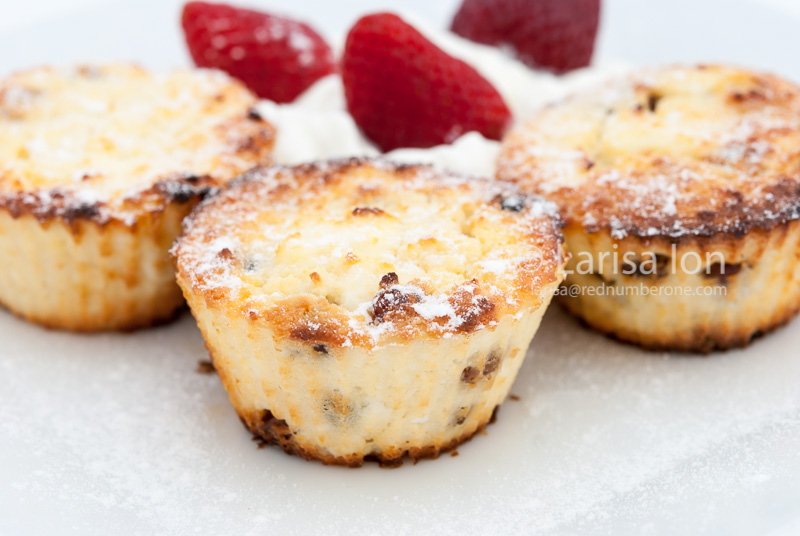 Comments : 7 Posted in :
Ukrainian Food
,
Breakfast recipes
,
Cake Recipes
,
Cooking Food Recipes
,
Russian Food
,
Sweets and Desserts
on
by :
Larisa Ion
Tags:
baking
,
breakfast
,
cheesecakes
,
cottage cheese
,
cuisine
,
cupcake
,
cupcakes
,
curd cheese
,
dessert
,
dish
,
flour
,
healthy
,
meal
,
quark
,
Russian
,
sour cream
,
sugar
,
syrniki
,
tasty
,
Ukrainian
5/5 (12)

Syrniki is a traditional Russian and Ukrainian dessert from cottage cheese (curd cheese, quark). Usually syrniki is fried on the pan in hot oil. Classic recipe of syrniki is here.
But, here I propose a different way to cook them. It's much easier and super-healthy! We will bake them! If you're interesting in a low-calorie food just use fat-less or skim cottage cheese and/or replace sugar with honey or stevia (or another sweetener and sugar substitute).
 Ingredients:
350-400 g (12-14 ounces) cottage cheese (curd cheese, oak)
1 large egg
1 Tablespoon sugar (or honey, or stevia, or another sweetener and sugar substitute)
1 Tablespoon all-purpose flour
2 Tablespoons raisins
Vanilla sugar to taste
1 banana mashed mashed with fork
Let's get started!
Preheat oven up to 180°С or 356° F.
In a big bowl whisk egg and sugar until white and smooth. Add vanilla sugar, cottage cheese, flour and mix well. Add raisins and mashed banana if you desire. Thoroughly mix everything with a spoon. Let batter to rest for 10-15 minutes at the room temperature.
After the rest mix batter again and put into small silicone muffin cups (each one fill full). Place cups with batter on the oven tray and bake syrniki in the oven 20-30 minutes until golden.
Take out syrniki from the silicone cups and transfer to a plate while they warm. Serve them with sour cream, white yogurt, fruits or berries jam, honey, powdered sugar and fresh berries as you desire.


Bon appetite!!!!
Author:
Updated:
Apr 4, 2016
7s COMMENTS